A MESSAGE FROM THE NATIONAL PROGRAM MANAGER
2021 has been a monumental year for APR.Intern.
In August, we celebrated the completion of our Government grant that saw 648 PhD students placed into industry internships around Australia. The program then underwent an extensive review, including stakeholder consultations, surveys, pilot activities and the development of a sustainable model to meet demand for continuation of a national program.
I am delighted to share APR.Intern's 2022 model has now been finalised, with our national program continuing to facilitate all-sector all-discipline PhD and Masters by Research internships.
2022 Model
APR.Intern remains a not-for-profit division of the Australian Mathematical Sciences Institute (AMSI). As of 1 January 2022, AMSI member universities, including all of Australia's leading institutions, will have a number of internships integrated into their membership. When a university exhausts its internship allocation, a small facilitation fee per internship will be levied. Please note the industry cost of engaging an intern will not change.
It is an exciting time to be continuing PhD internship facilitation on a national scale, and we thank all our industry, university and program partners for your continued support.
Program Highlights
As we prepare to farewell 2021, we reflect on the impact APR.Intern has had in the last 12 months:
We successfully completed our Government grant period (2017-2021), facilitating 648 PhD student internships with 326 industry partners nationally.
A record-breaking 175 internships were executed between January-August this year alone – a 380% increase in internships from 2017.
90% of internships of all internships under the grant were in STEM fields, and 37% female STEM participation was achieved.
In addition to the Government rebate, 95 subsidy vouchers were delivered to industry through our program partnerships, with a total value of $698,400.
We welcomed 155 new industry partners in 2020-21 including UniSuper, Cancer Australia, Insitec, Tassal, innovative start-ups, SMEs, large corporates and government agencies.
34 of Australia's 40 universities have now taken part in the program.
The program maintained a 99.99% satisfaction rate among industry, students and academic mentors.
This year, APR.Intern was awarded for Professional Excellence and Innovation in the University of Melbourne Excellence Awards, and named a finalist in The Australian Defence Industry Awards for Graduate Program of the Year.
Since launching Phase 2 of the program in mid-August, 20 PhD student internships have already been facilitated nationally, with a healthy internship pipeline for 2022.
Thank you for your continued support as we transition into a new, sustainable model.
On behalf of the entire APR.Intern team, I wish you a very happy and safe holiday season.
With best regards,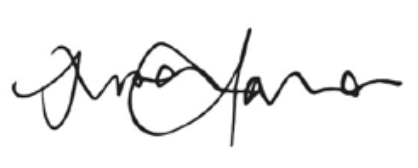 Lisa Farrar
National Program Manager, APR.Intern