A MESSAGE FROM THE NATIONAL PROGRAM MANAGER
2020 has been a year like no other. Businesses, of all sizes, have had to pivot in response to the Pandemic, and lockdown has changed our approach to internship arrangements.
Despite the challenges, our team placed a near-record breaking 155 PhD students into paid industry research placements. With projects ranging from disease detection technology to enhanced agriculture methods, streamlined clinical trial processes and more, students continued to innovate across all industry sectors.
We reflect on some of the milestones APR.Intern achieved in a year of unprecedented change:
We welcomed 72 new industry partners, including AustralianSuper, UniSuper, Lockheed Martin, innovative start-ups, SMEs, large corporates and government agencies.
From March, we successfully transitioned to offer remote internship arrangements. Not only did this allow internships to continue throughout lockdown, but it opened up internships to students nationally. This model was embraced by industry and universities, and student applications increased by 22%.
We welcomed the University of Canberra and the University of Notre Dame as new university partners. 35 of Australia's 40 universities have now taken part in the program. A special thank you to this year's top participating universities from each state: RMIT (VIC), University of Adelaide (SA), Queensland University of Technology (QLD), University of Sydney (NSW), Curtin University (WA) and University of Tasmania (TAS).
Internships continued to open career doors for PhD students – 26% of students throughout the life of the program have been offered employment post-internship. During a Pandemic, in particular, it was inspiring to see new roles created for interns such as MJ Izadi at Varley Group (read more here).
The program held a 99.45% satisfaction rate among industry, students and academic mentors.
We announced funding partnerships with Food Innovation Australia Limited (FIAL) and the Medical Technologies and Pharmaceuticals Growth Centre (MTPConnect) to support the delivery of PhD expertise into these vastly growing sectors.
We celebrated our 50th PhD student placement with the Defence Science and Technology Group (DSTG) as part of our ongoing partnership. This highlighted the contribution PhD students are making in the ongoing delivery of innovative solutions for Australia's defence and national security.
We hosted a series of national webinars in collaboration with the Australian Space Agency, Centre for Entrepreneurial Agri-Technology, CSIRO, Office of Innovation and Science Australia and more. These provided businesses and universities with solutions to navigate research partnerships during times of change.
In October, an Australian Government 90% rebate was introduced to further support industry-university collaboration. This has had an overwhelming response and our Business Development and Support Teams are working tirelessly to facilitate more internships than ever before.
In November, we experienced a 120% increase in new internships on the year prior.
We would like to thank all our industry and university partners for their continued support during this very strange year. Project results speak for themselves, and we look forward to continued collaboration in 2021.
Thank you, especially, to all 155 PhD students who weathered constant changes throughout the year, dedicated to their internship.
On behalf of the entire APR.Intern team, I wish you a very happy and safe holiday season.
With best regards,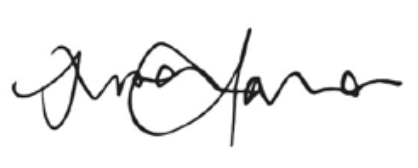 Lisa Farrar
National Program Manager, APR.Intern